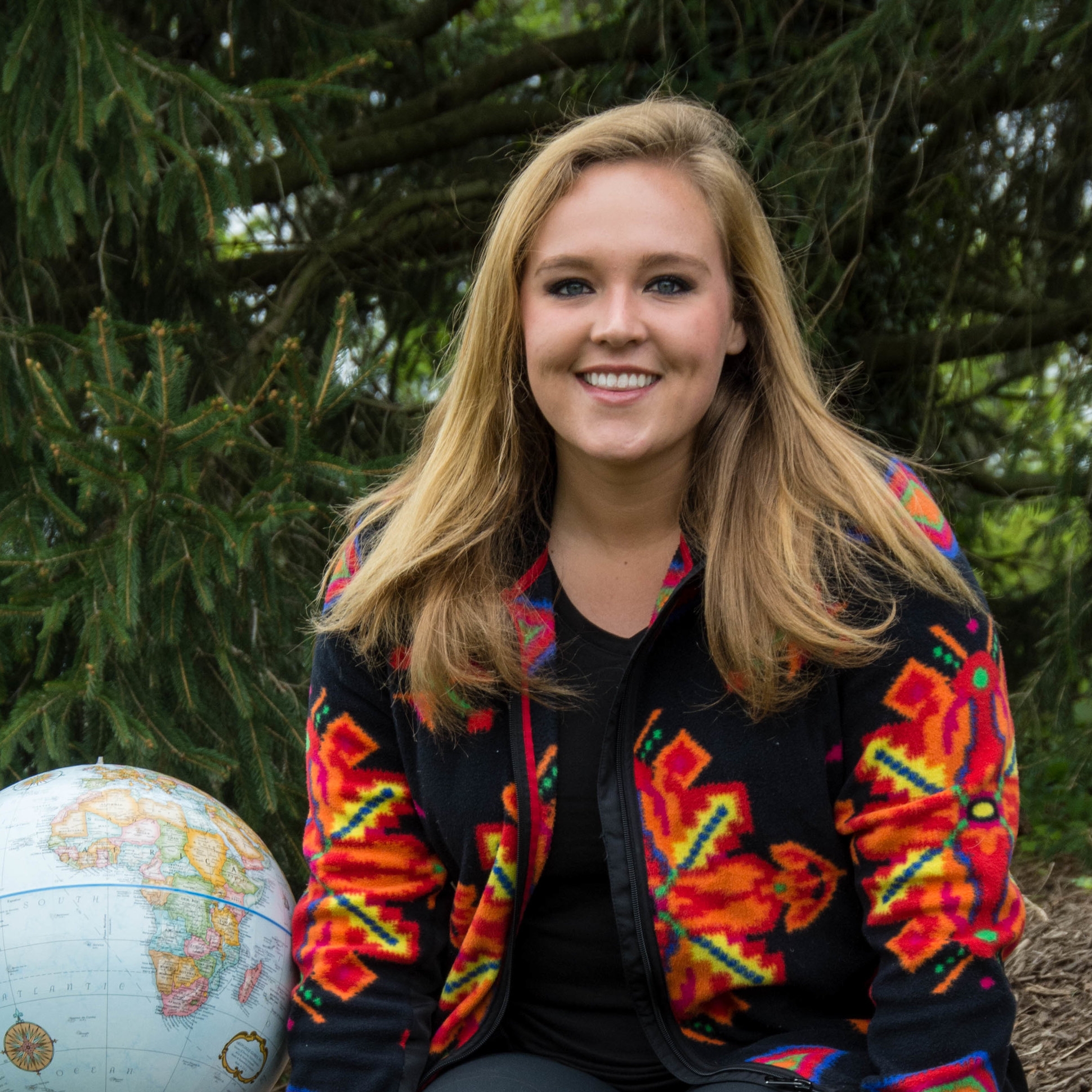 Katelyn is the President and Founder of Peace Stamps. She graduated in 2015 from the University of Cincinnati, Magna Cum Laude with degrees in Finance and Economics. While studying at UC, she studied for a semester in Melbourne, Australia. She backpacked nearly all of Australia and New Zealand. This ignited her desire to see the world.
In addition to traveling, Katelyn has always had a passion for giving back. In high school, she founded "Shootin' for a Cure," a lacrosse tournament that raised money for cancer research. She also volunteered at organizations, such as Junior Achievement, Matthew 25 Ministries, and the Society for the Prevention of Cruelty to Animals.
To combine her love of traveling with her passion to make a difference, Katelyn decided to start Peace Stamps.
Outside of volunteering and traveling, Katelyn enjoys playing and coaching lacrosse, scuba diving, running, making candles, and being a goofball.